RMA Martial Arts & Fitness
Grit 6 Self-Defense Workshops
RMA's GRIT 6 provides dynamic, fun and reality-based self defense training by highly qualified instructors.
Our self defense courses are suitable for everyone including businesses, teams, schools, athletes, clubs, kids/teens, and women only. We can accommodate large groups or one-on-one private training. We will work with you to determine the needs of your group and will customize a training specifically for YOU! We offer a one time course (two-hour minimum) or weekly one-hour sessions up to 8 weeks. These trainings can be held at our facility in Eugene or onsite at your location.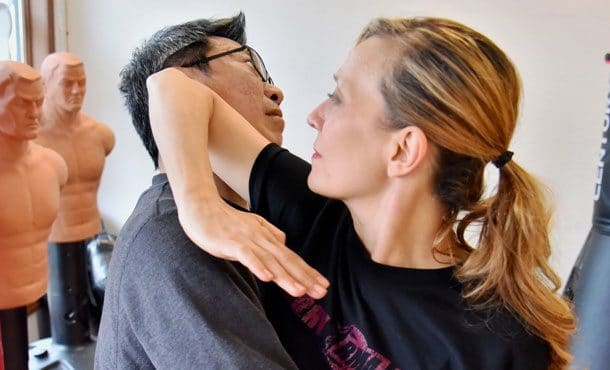 The foundation of our courses are situational awareness and education in the options of self defense tactics in the event of an attack. We teach simple, effective and realistic techniques based primarily in Krav Maga.
All of our classes are held in a safe, fun and non-intimidating environment!
Sign Up Below to book a training/workshop or call us at (541)344-0404:
Corporate Self Defense Training
Women's Self Defense Training
Kids, Teens Anti-Bullying and Self Defense Training
Clubs, Teams or Organizations Self Defense Training
Try a Free Class Today!